There was widespread flooding in sections of Montego Bay, St James this afternoon as the parish continued to feel the effects of Tropical Storm Earl which has now moved away from Jamaica.
Gloucestershire Avenue was near impassable at one section and one car submerged in water on lands being prepared for construction at Fairview.
The entrance to Albion in St James was also flooded and it was a similar situation at the entrance to the Montego Freeport.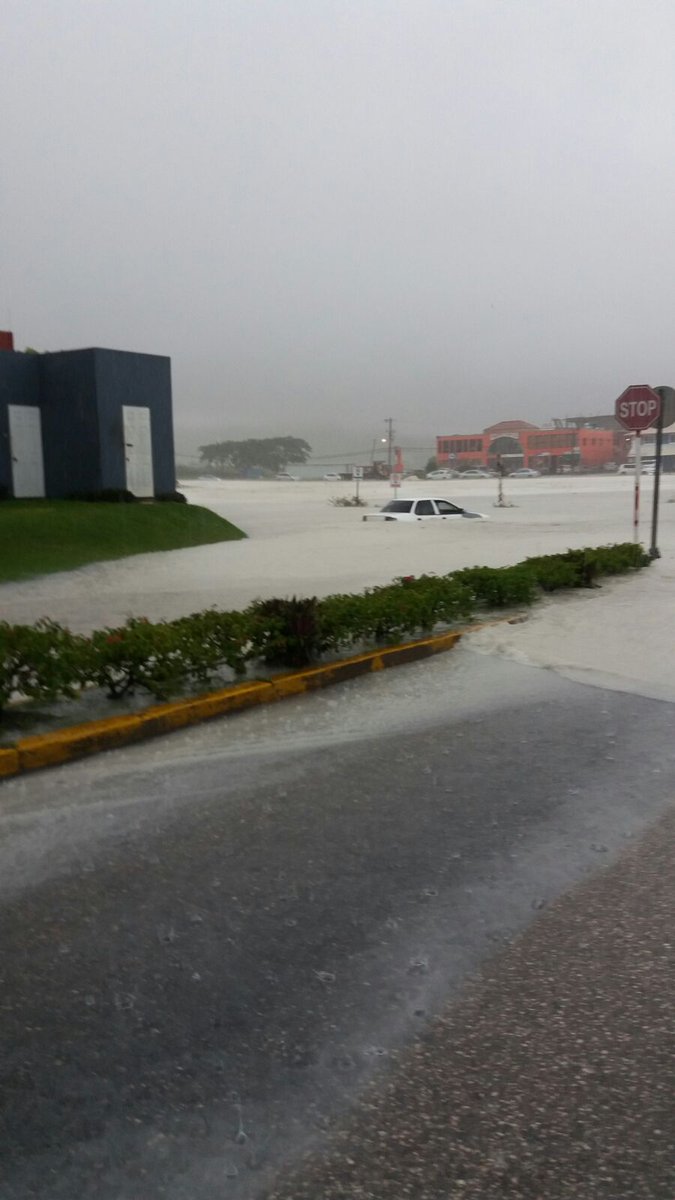 IN PHOTO: A car under water in Fairview, St James.
There were also reports of flooding in Mandeville, Manchester; and Yallahs, St. Thomas.
Meanwhile, the National Works Agency (NWA) says it is still too early to state the extent of the damage to infrastructure.
The NWA's Communications Manager, Stephen Shaw, said a road assessment will have to be done following the rains